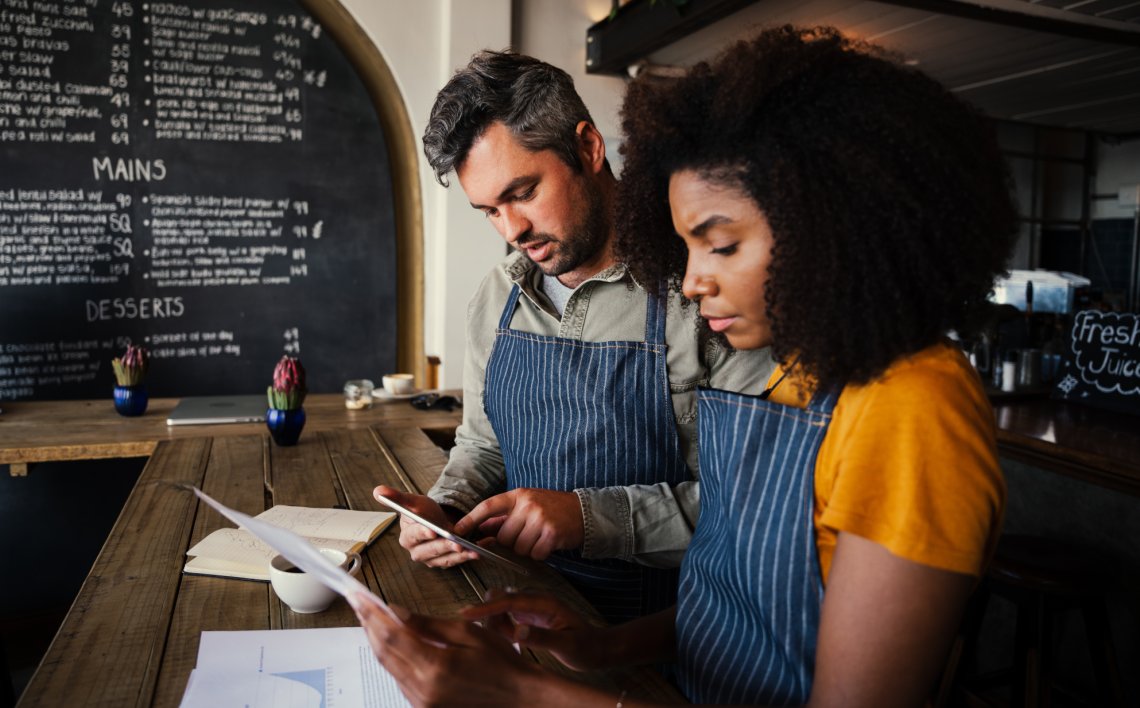 If you find yourself tasked with managing or analyzing social media performance it can be overwhelming -- not to mention staying on top of trends! That's where Metricool comes to the rescue! We're going to dive into the capabilities and features of Metricool, an all-in-one social media management and analytics tool that can supercharge your online presence.
A User-Friendly Dashboard
Let's start by taking a look at the platform's dashboard. The overall design is intuitive, user-friendly, and visually appealing - actually making it a joy to work with! The user interface is clean and easy to understand, allowing you to access desired features just a few clicks. If you're new to social media analytics -- or a seasoned pro, you'll find it easy to navigate & quickly identify relevant data.
Multi-Platform Management
Similar to other tools, Metricool's ability to manage a brand's social media platforms from one place is it's core feature and really comes out ahead of it's competitors. Integration with the platform from social accounts is simple and straight forward. You will be able to easily maintain and monitor, Facebook, Twitter, Instagram, Google My Business, Twitch, YouTube, & LinkedIn, saving you time and unifying your organization's social voice.
Content Scheduling Made Easy
If you have ever struggled with content scheduling on other platforms, or are just realizing the importance you will find Metricool makes the task simple and straight forward. Utilizing an intuitive calendaring tool, you can plan your posts in advance, ensuring that your channels are active, and maintain a regular cadence. In addition to planning, a comprehensive look-back is available within the history feature, which allows for quick review of past activity.
Detailed Analytics
Why would you want to repeat something that didn't yield positive results? You wouldn't and that is where the power of the detailed analytics within Metricool excels. You will find in-depth insights about your social media performance easily at your fingertips. Track audience engagement, analyze follower growth, and monitor the success of all your campaigns, noting what was the most engaging and utilize it as a guide for future content. The attractive charts & graphs make it simple to understand your data, allowing you to make data-driven decisions for your content strategy.
Need a report? Subscribers to advanced plans have access to attractive and easy to digest, customizable reports.
Competitor Analysis
Gaining a clear understanding of how your competitors are succeeding is crucial in the world of social media. Metricool features a comprehensive competitive analysis suite that will help you gauge how you stack up against others in your industry. Gain valuable insights into competitor strategies and adapt your own practices accordingly, giving you that often sought after competitive edge.
Hashtag Tracking
Hashtags are the keys to discoverability on many social media platforms. Metricool's hashtag tracking feature helps you find the most relevant and trending hashtags for your content. This can significantly improve your posts' visibility and engagement.
Real-Time Monitoring
You never want to be late to a party and social interactions are no different. Metricool's monitoring feature ensure you will be able to stay on top of your social media channels in real time. Track conversations, mentions, & interactions as they happen - with ease. This insight will help you engage with your audience promptly and seize opportunities for meaningful interactions.
Mobile App
A social management platform without an app alternative seems downright odd. Metricool delivers, with a mobile app experience that empowers you to manage your social media accounts and access analytical data from anywhere, ensuring you're always in control of your online presence (even if you are sitting on a beach sipping a piña colada!)
Customer Support
An exceptional customer support program rounds out the offering. They are responsive & knowledgeable, eager to assist with any questions or issues you may encounter.
Basically, Metricool is a game-changer for anyone serious about their brand's social media. The platform combines an easy-to-use user interface with robust analytics, competitive analysis, and scheduling capabilities, all in a single streamlined platform. You will undoubtedly save time, improve your content strategy, and gain a competitive advantage in your industry. Whether you're a small business, an influencer, or an agency marketing professional, Metricool is an invaluable tool that can help you elevate your social media game to new heights. Give it a try and watch your online presence flourish!

---